Ashnikko "Cry" is a UKMVA nominated 2 minute piece that I started building right about the same moment the USS Planet Earth made first contact with vast iceberg that is the Coronavirus.  A kind of parable of infection and anxiety, it racked up a lot of views. Enjoy!
I'll be building out the WIP page here over October, so this page is a bit in-progress.
A lot of times, I have to listen to the song about 80,000 times to find that one, singular image that than unlocks everything else.  Sometimes it just pops out.  But mostly it doesn't.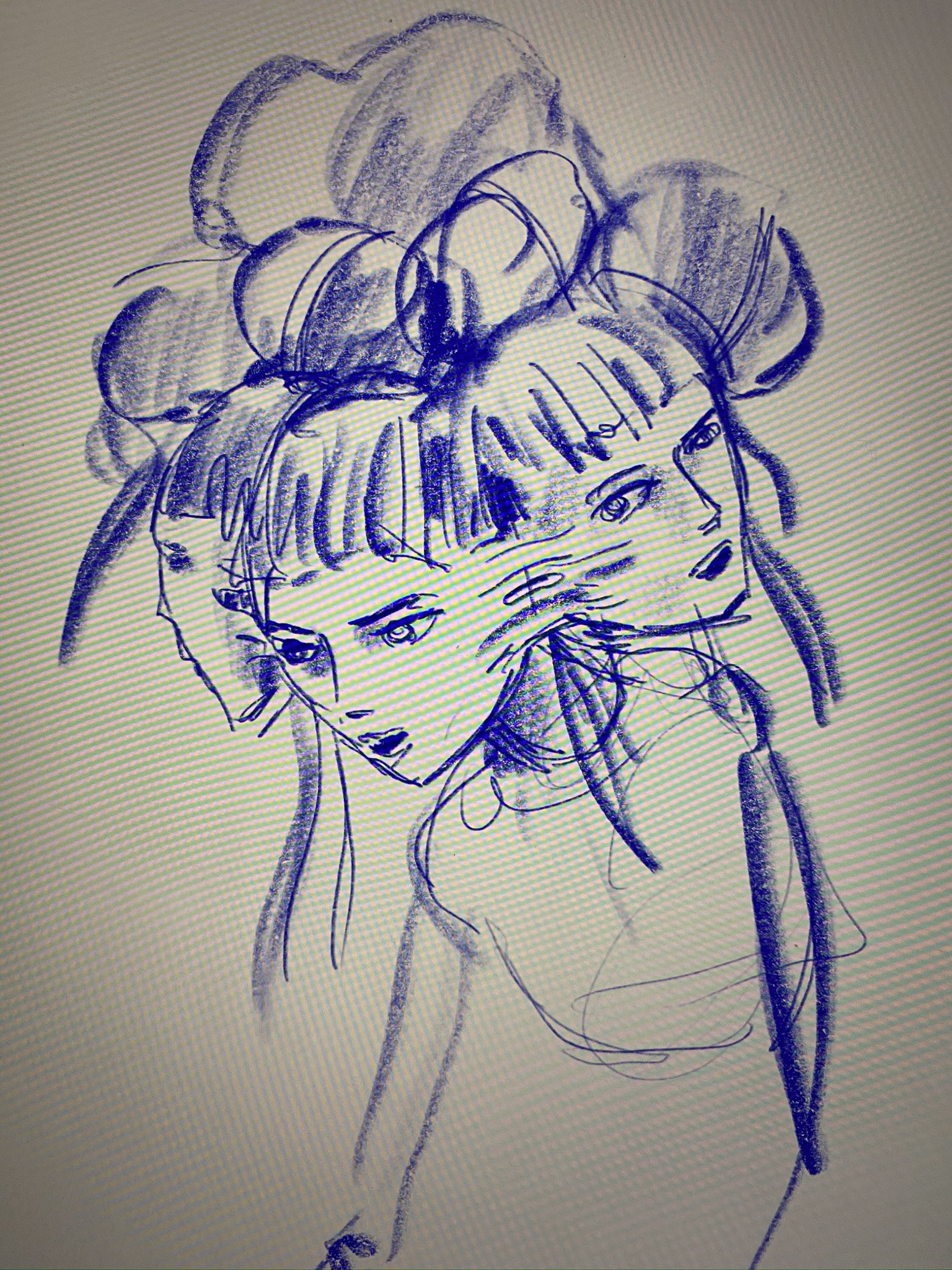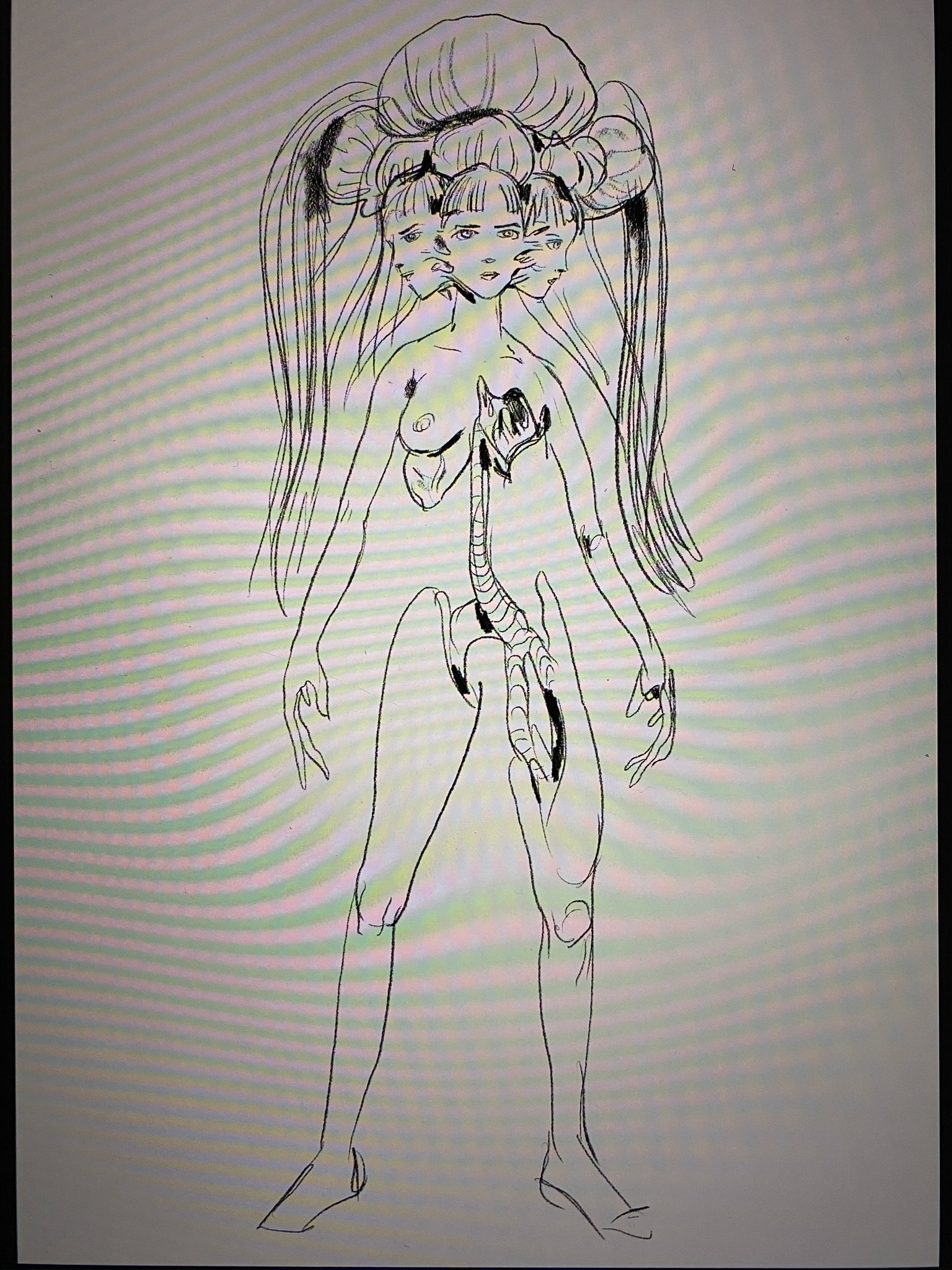 As always, I led with terrible drawings.  I had this vision of a three-headed Ashnikko rapping and turning each head to camera for each verse.  Than I built out a story to that.

Our initial costume design for Ash was way minimal, and WAY off.  I had a gut feeling about that one, and it was shut down pretty hard, which was a good thing.  It was nice to have a clearer Simple -> Crazy progression, but it was very much not on brand.
Here we honed in on the Phase 01 costume: it would play on subsequent Ashnikko character, so we were stuck in the design phase until it was approved: couldn't move onto retopology of my sculpts or the rigging.
Hair!  So much fun to work with.  Zero-G big hair, so fun.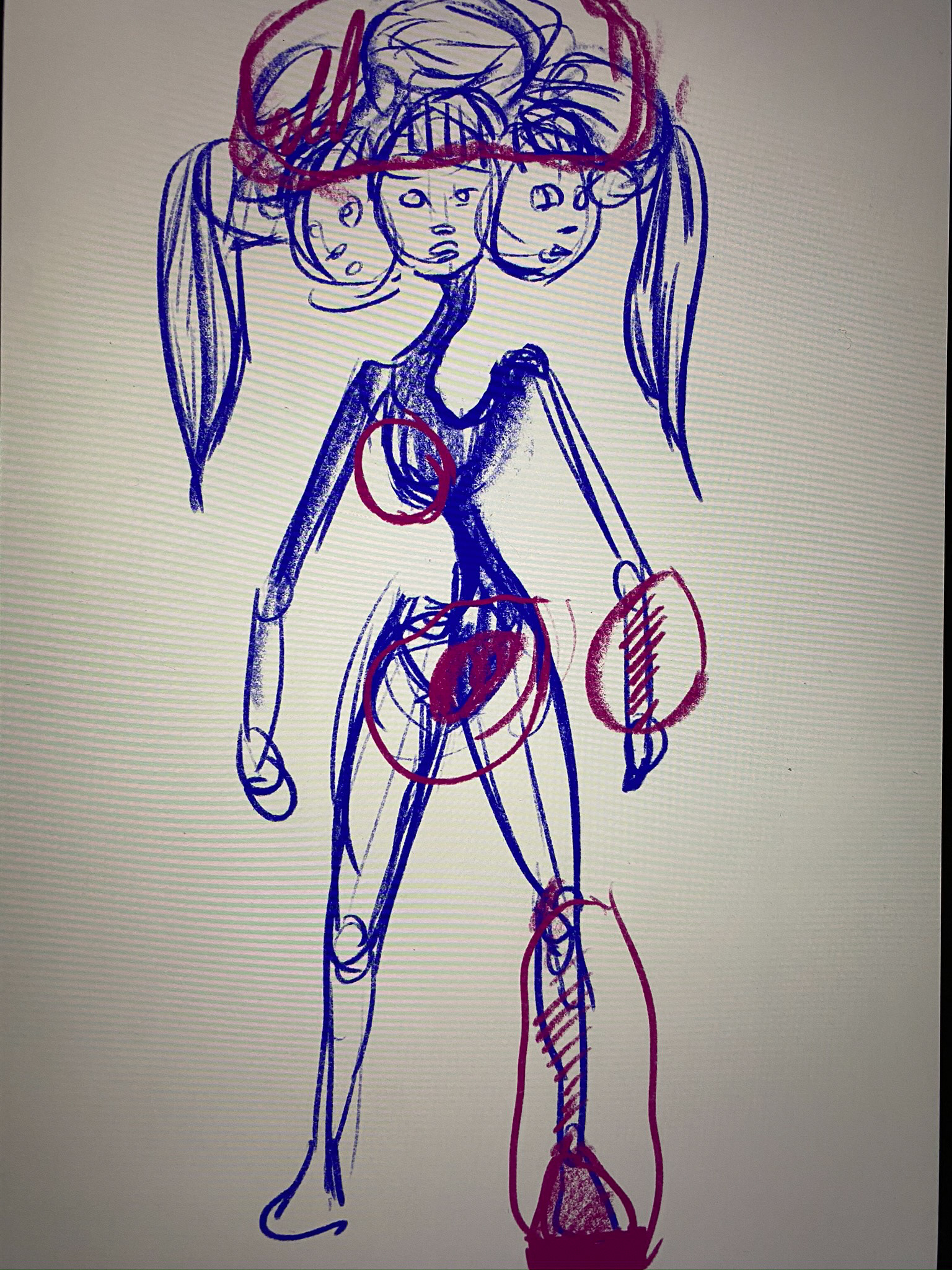 A three-headed monster with pigtails.  How many pigtails?  How are they braided?  It took some time to crack the code. 
Phil Zucco
, our modeler, very patiently nailed it (as he nailed all things.)
Kinda nailed Grimes' design right off the "bat", so mostly we presented small variations.
I really wanted it to read that her costume was evil infectious tears: she cried her dress out.

I had the dubious accomplishment of winning a pitch to keep a scene of a young woman getting ripped in half.   
To the right is our first mocap test.  It works! 
Working towards the final paint on Grimes. 
What's better than one Grimes?  A lot of Grimes!  Initially I had Ash with Grimes' milky tears, but that got 86'd.
A few of the final character sculpts.