THIS HERE'S A WIP.
  It's in progress, but I figured I'd toss it up on the site as it's chugging down the track.  The audio's recorded, animation is happening, and it's coming right along.
The structure of the piece is 5 sub-minute episodes.  Mon-Fri, Pickles and Carl recount the nightmare or elation of the day before over morning coffee.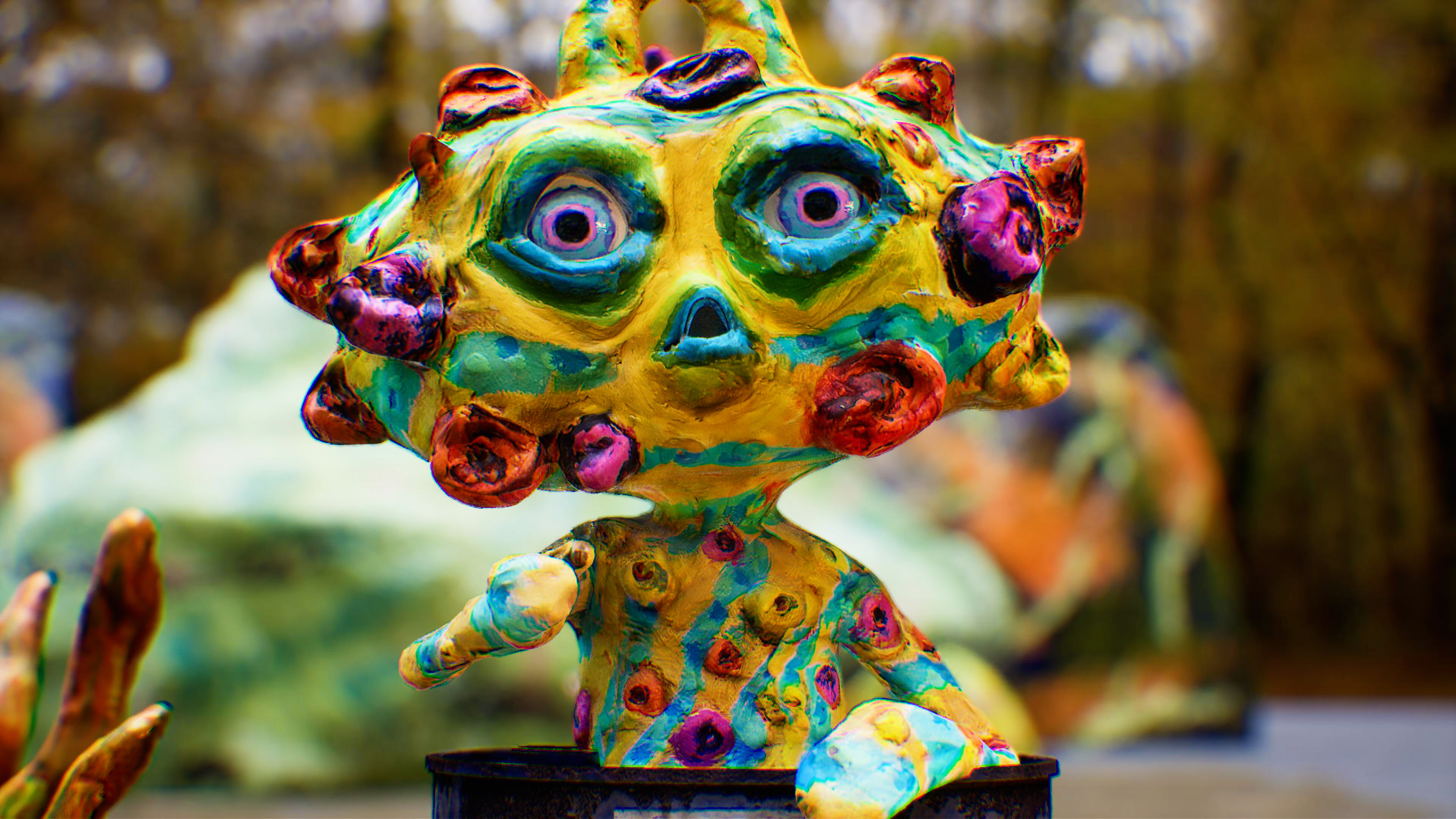 Above is a couple test renders of Pickles (Left) and Carl (Right.)  Carl will eventually have a cup of tea.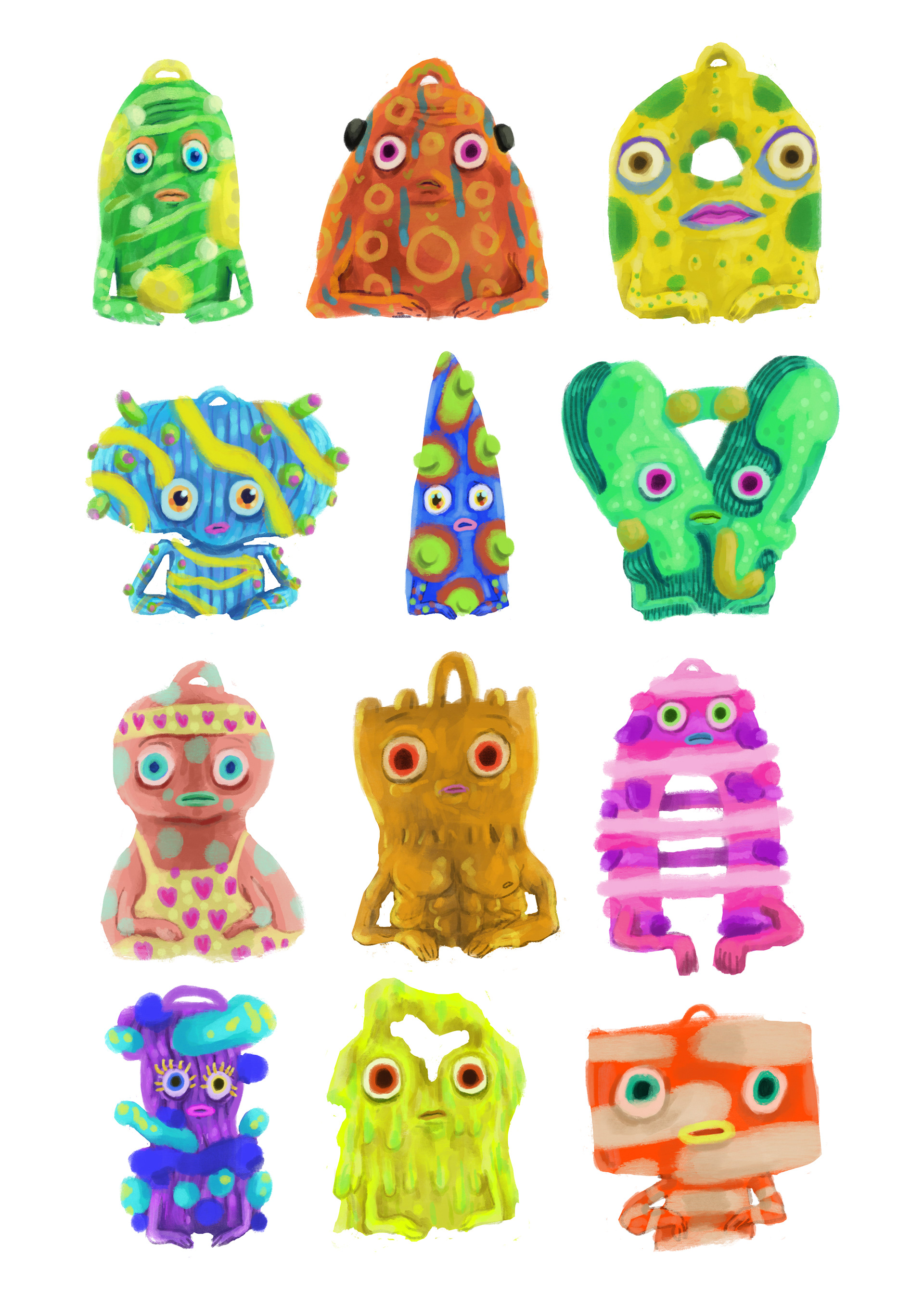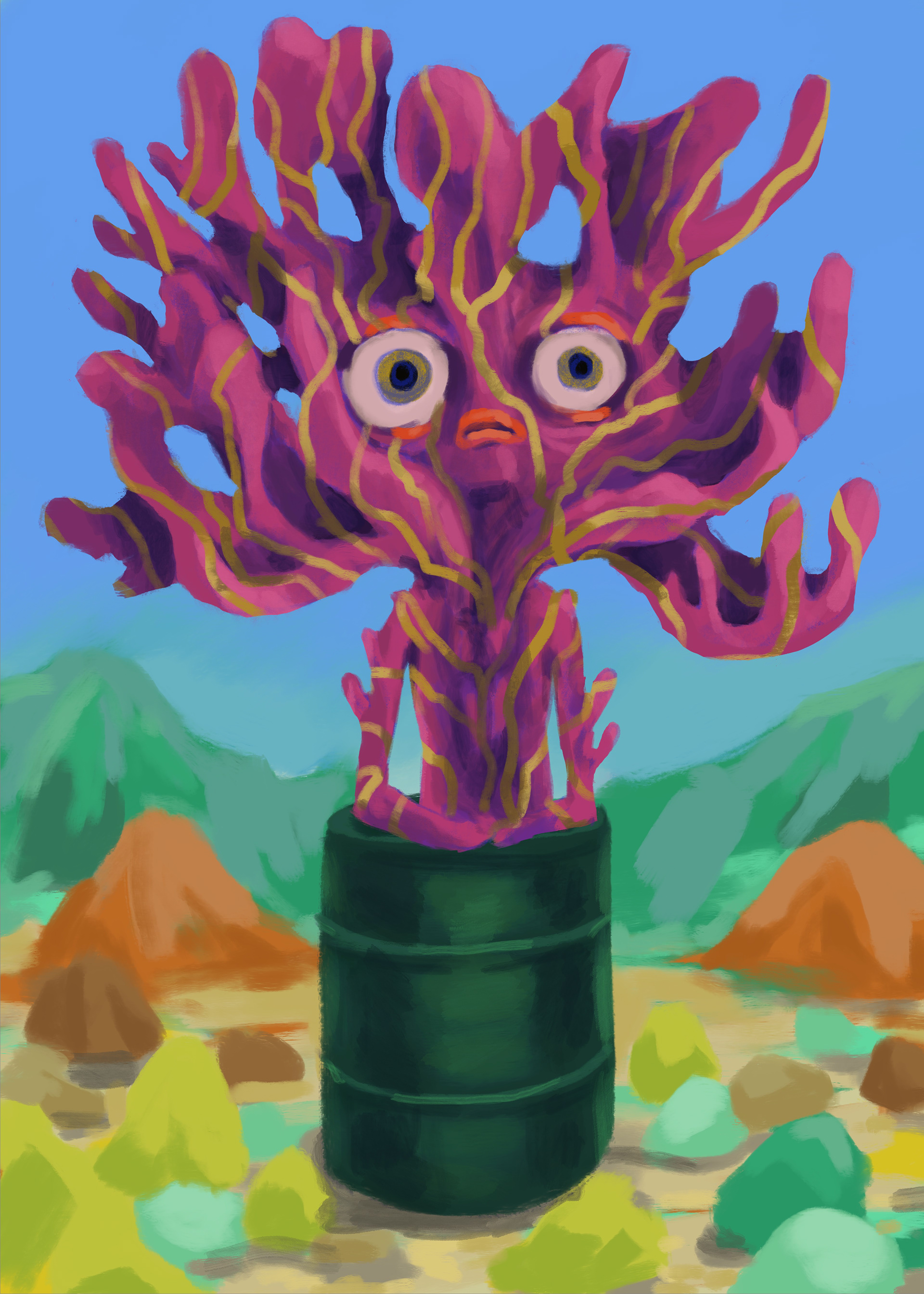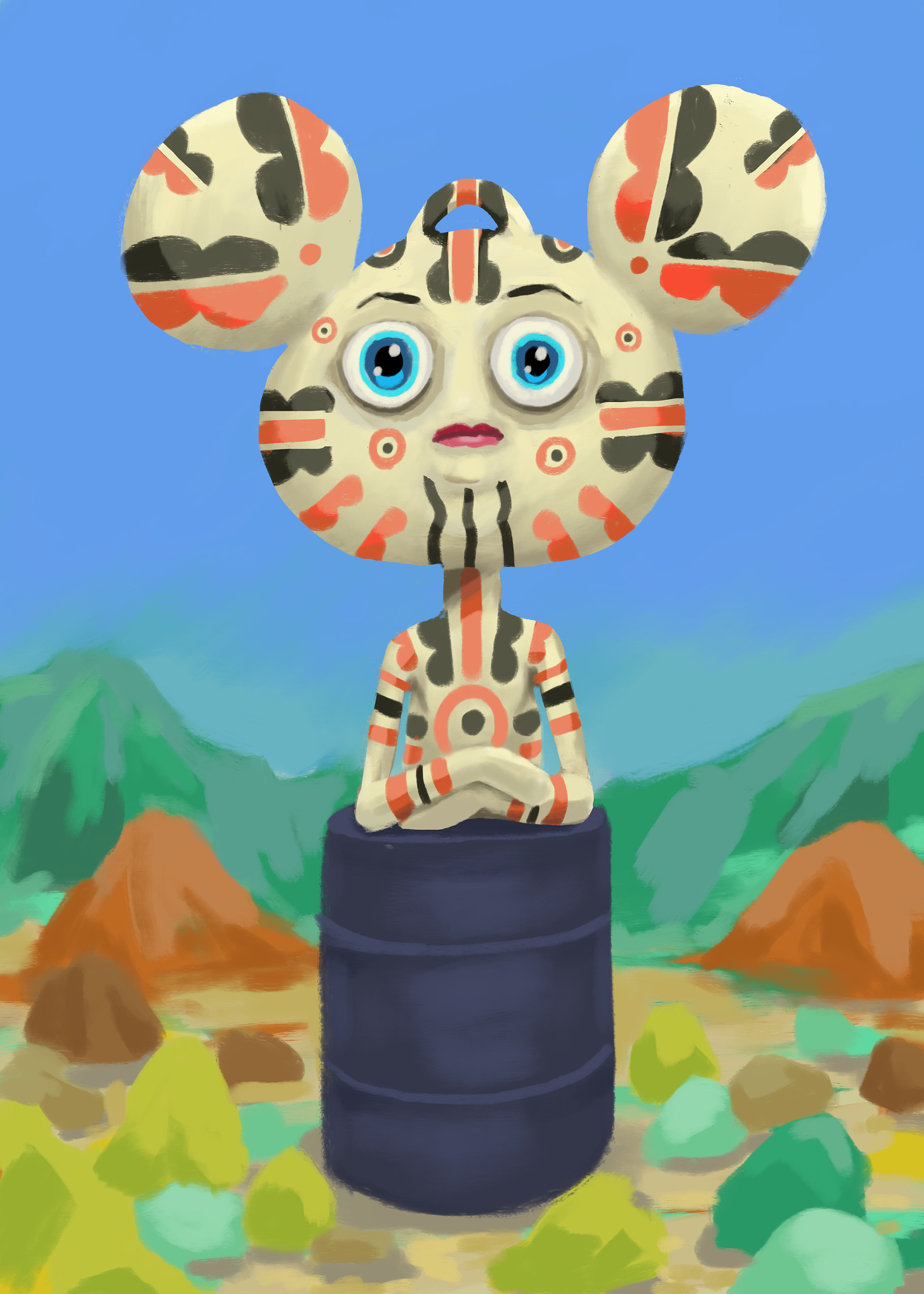 I had a blast kicking out character designs while I was traveling.  Me and the fam were in Lisbon, and something over there maybe seeped in, the colors are more "plastic toy" than I usually roll.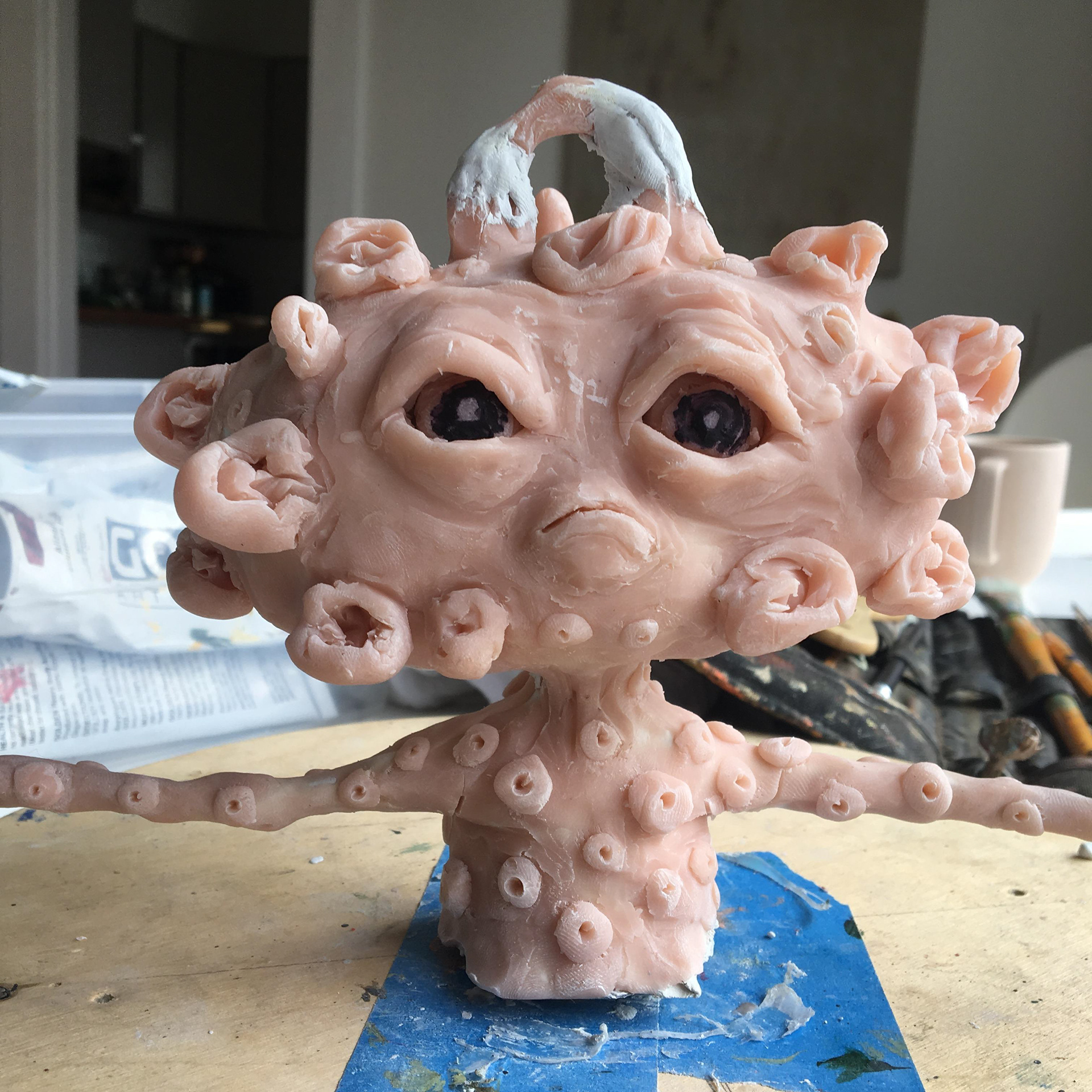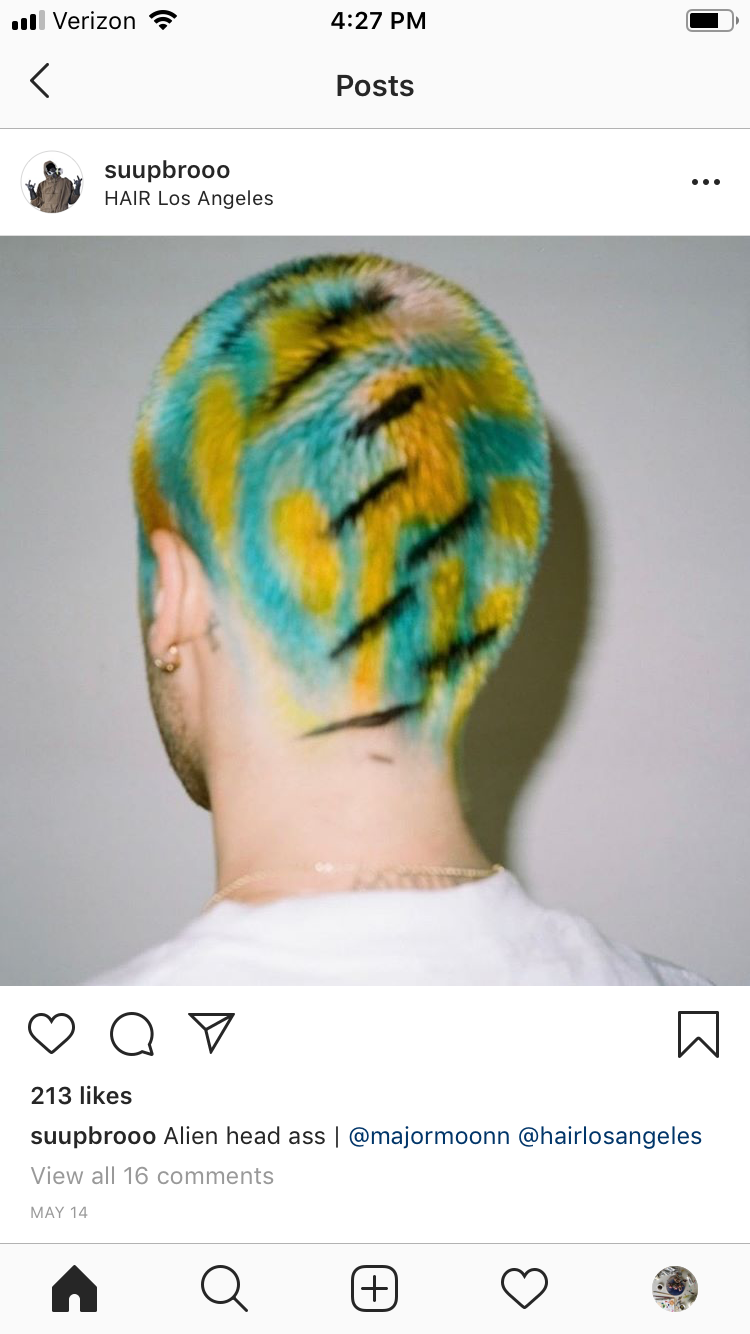 Sculpt of Carl, and that's a web photo I found that looks like the abstract paintings I used to paint in art school.  Saw that and was like, yep, that's how these guys are gonna look.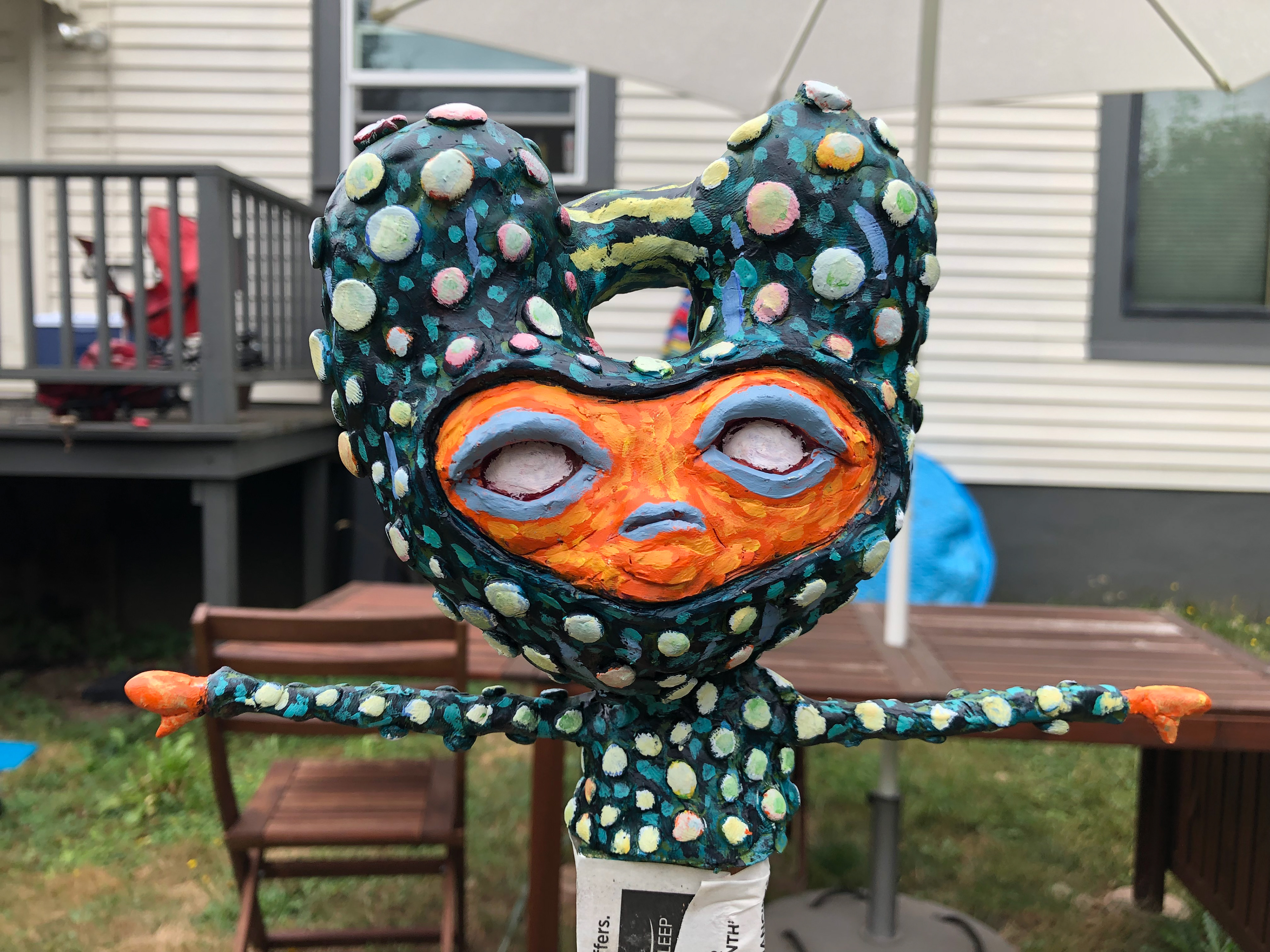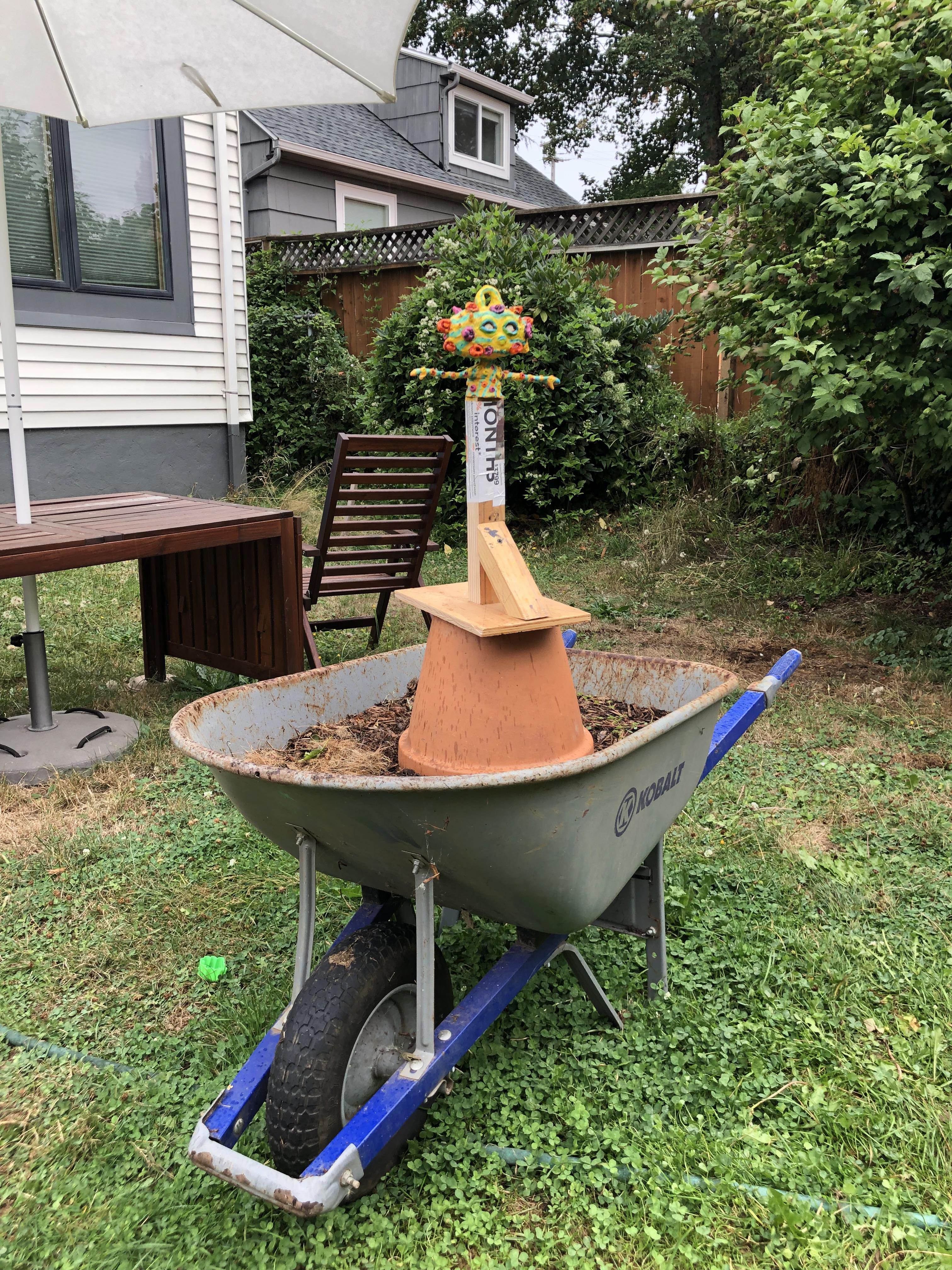 Here's some BTS of my extremely high-tech scanning studio.  It was an overcast day in Portland (shocker) so I just banged out a scan with my iPhone.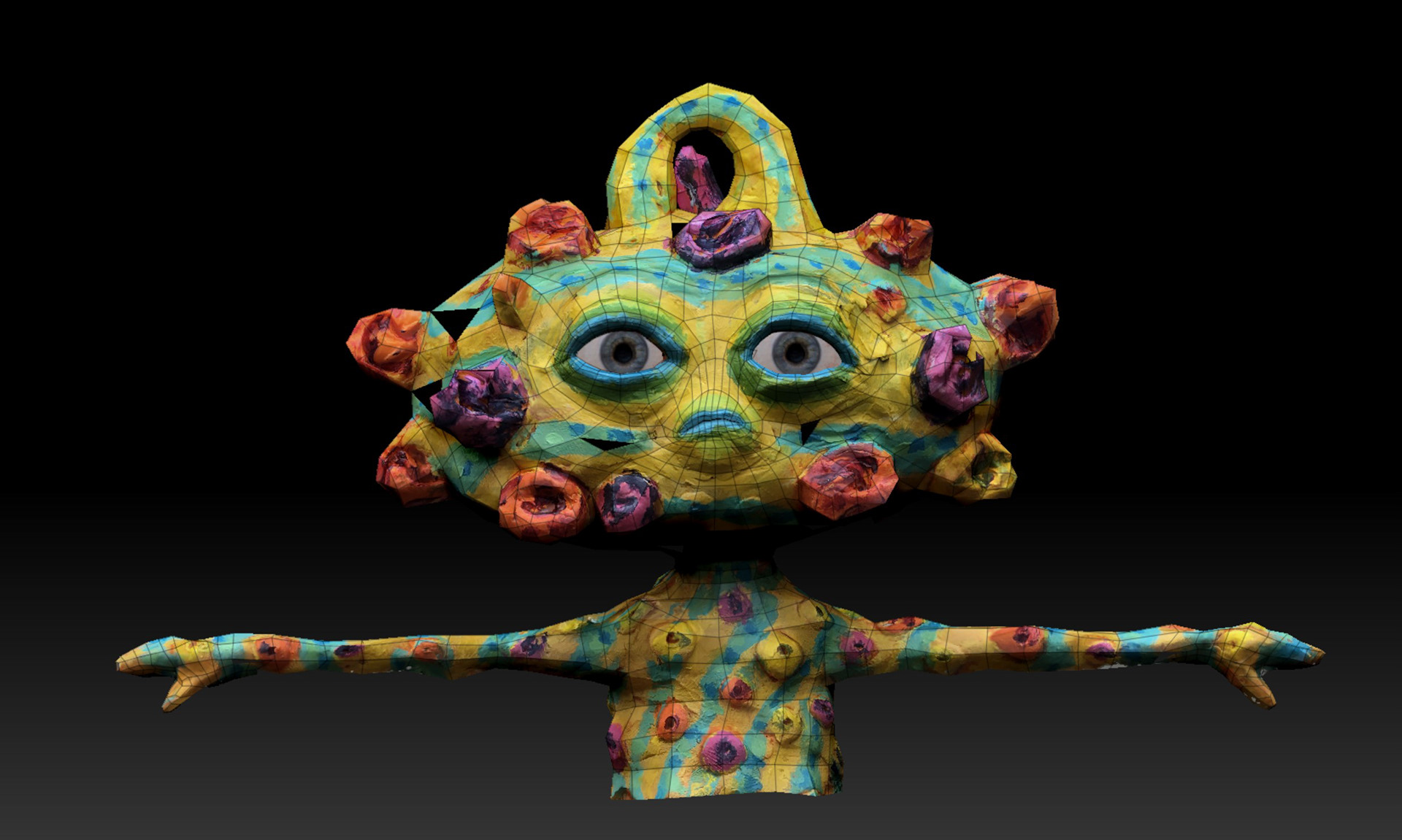 Some retopo of the scans, ready for rigging.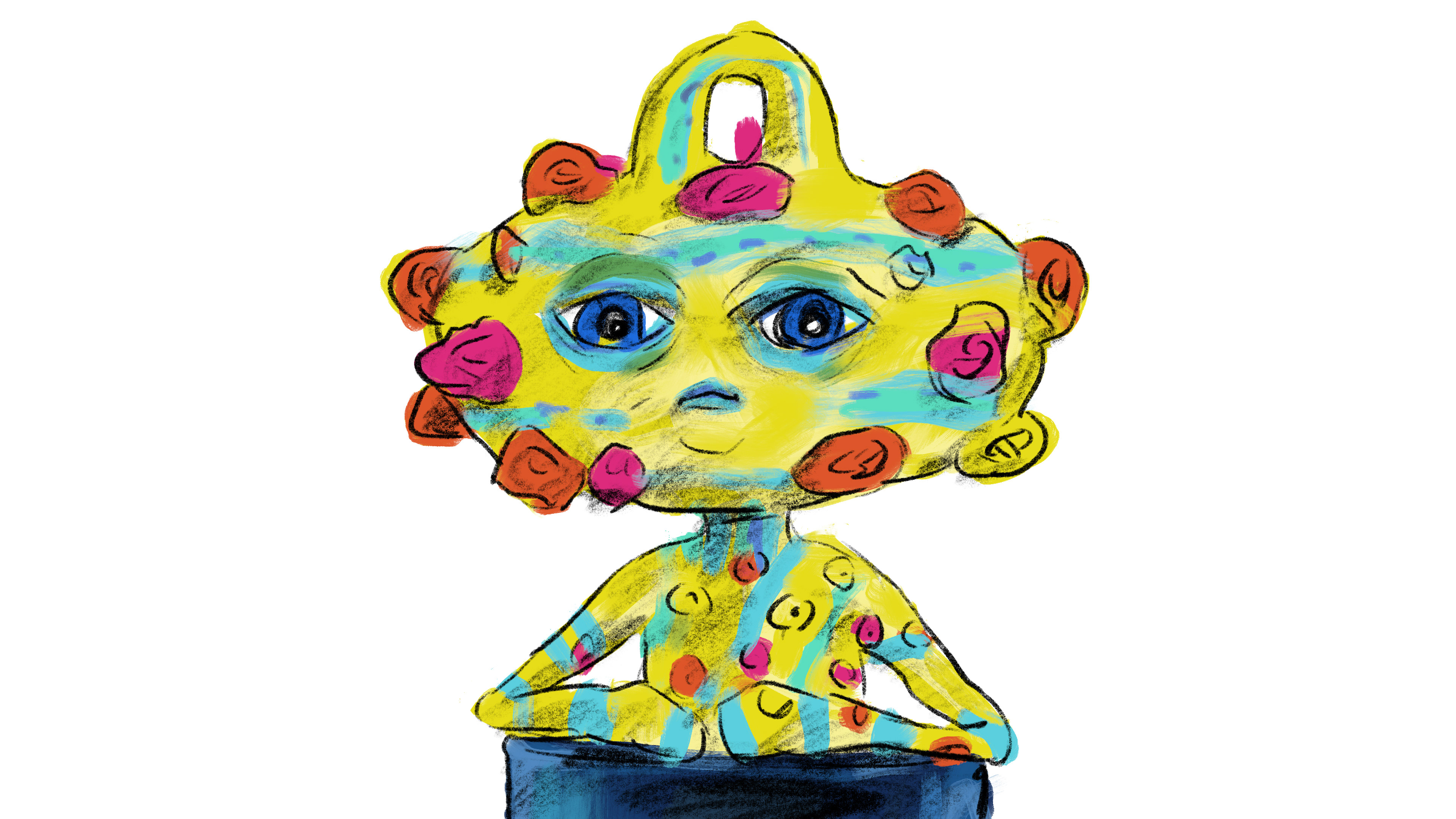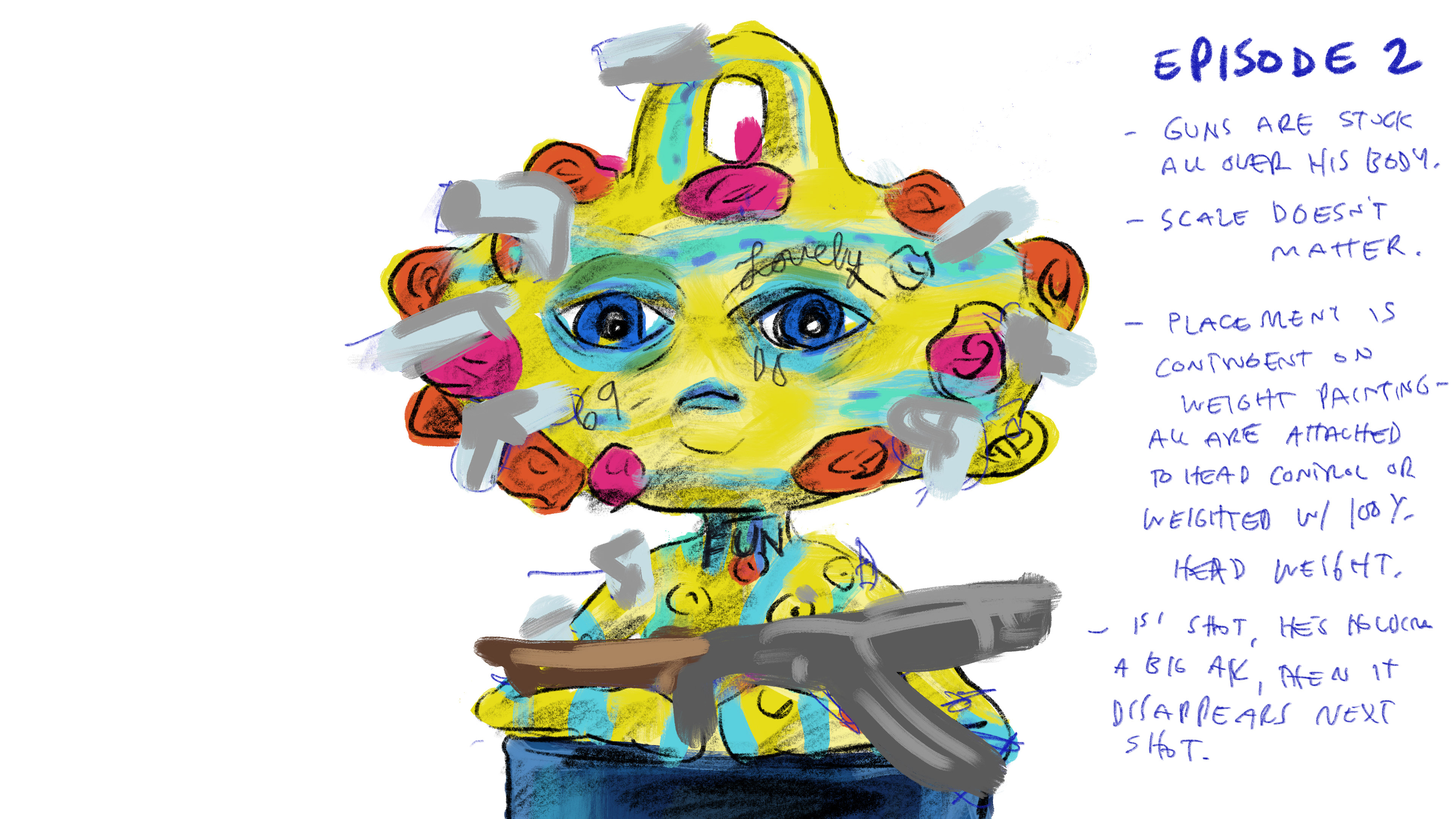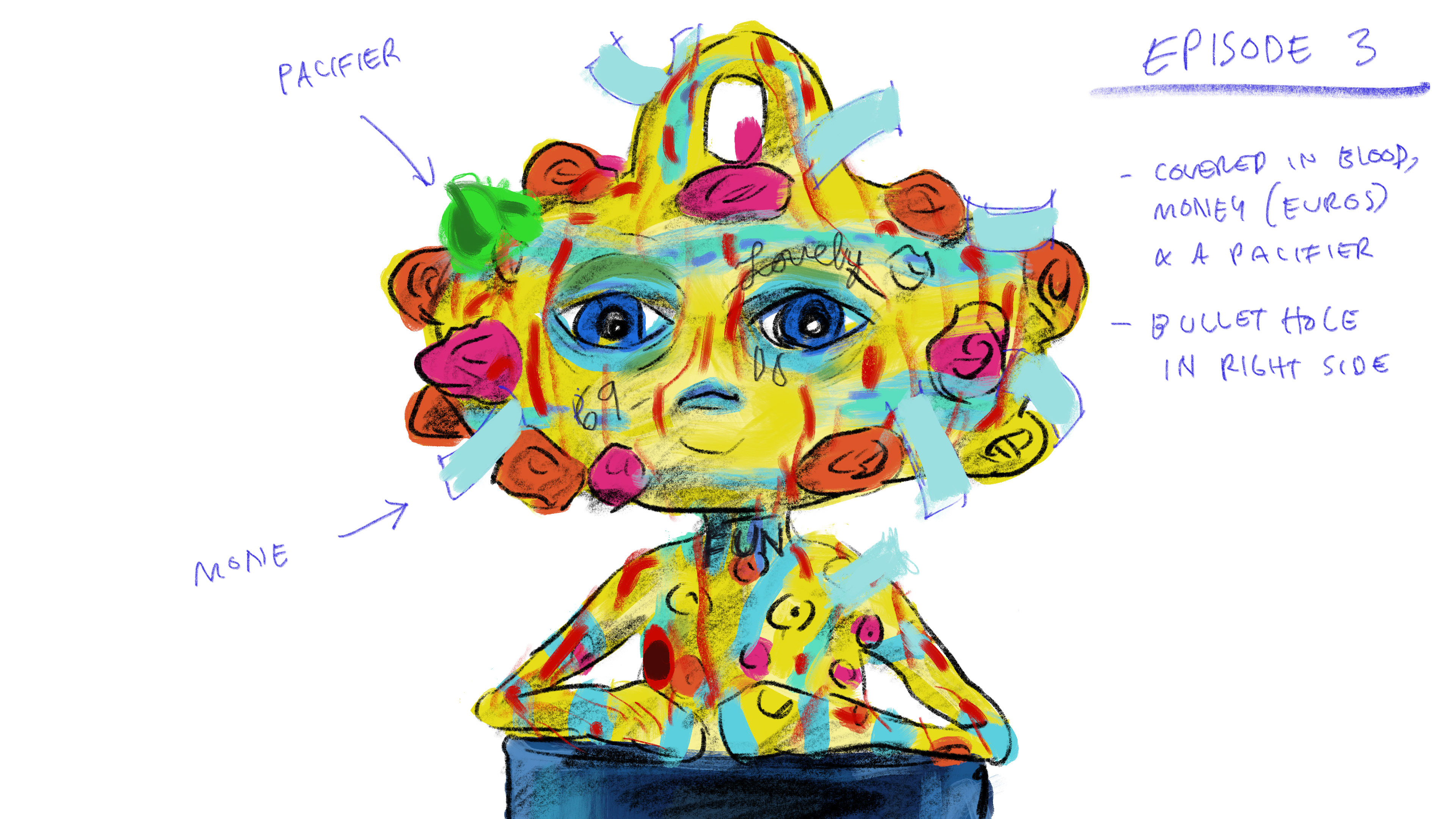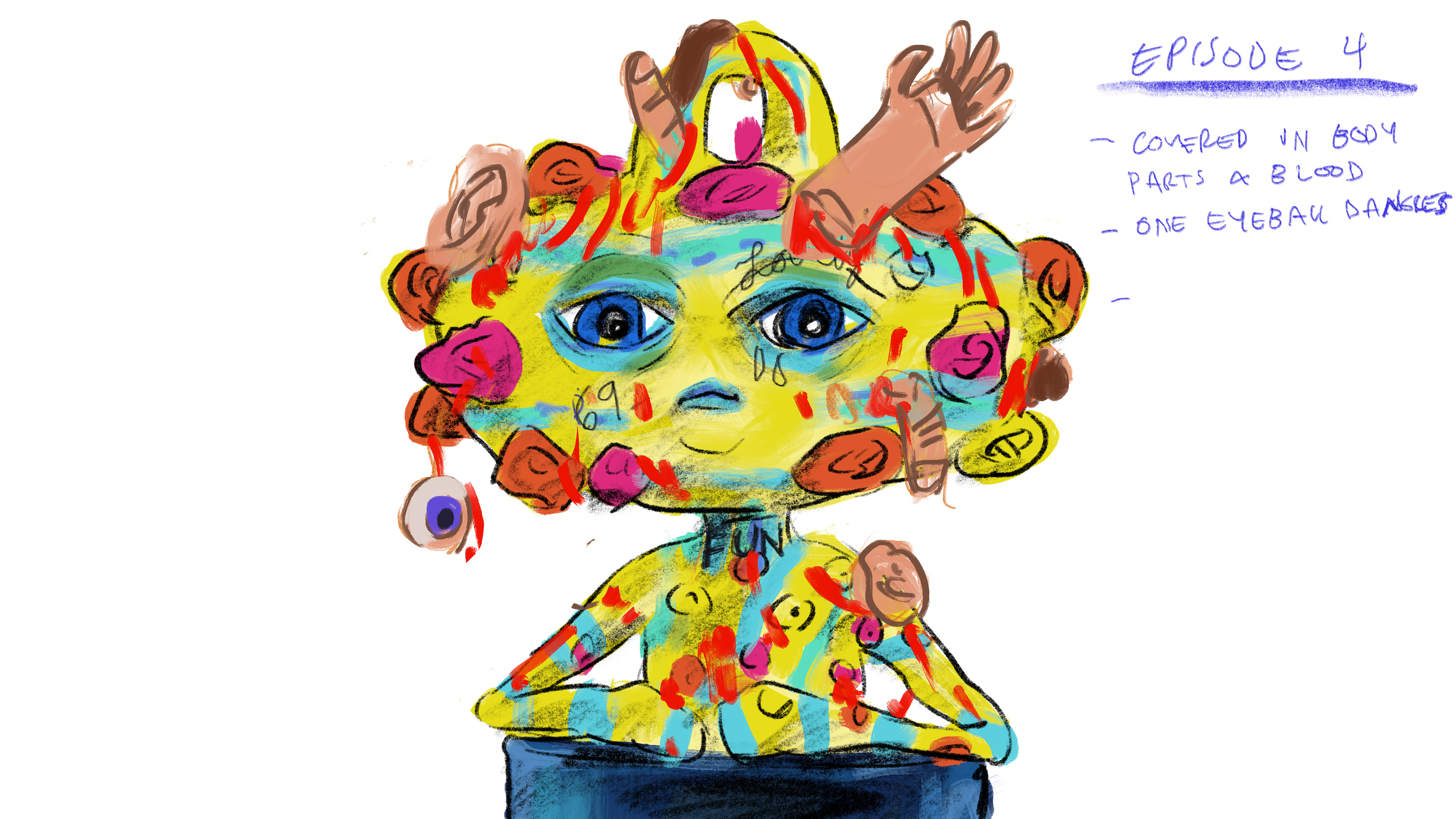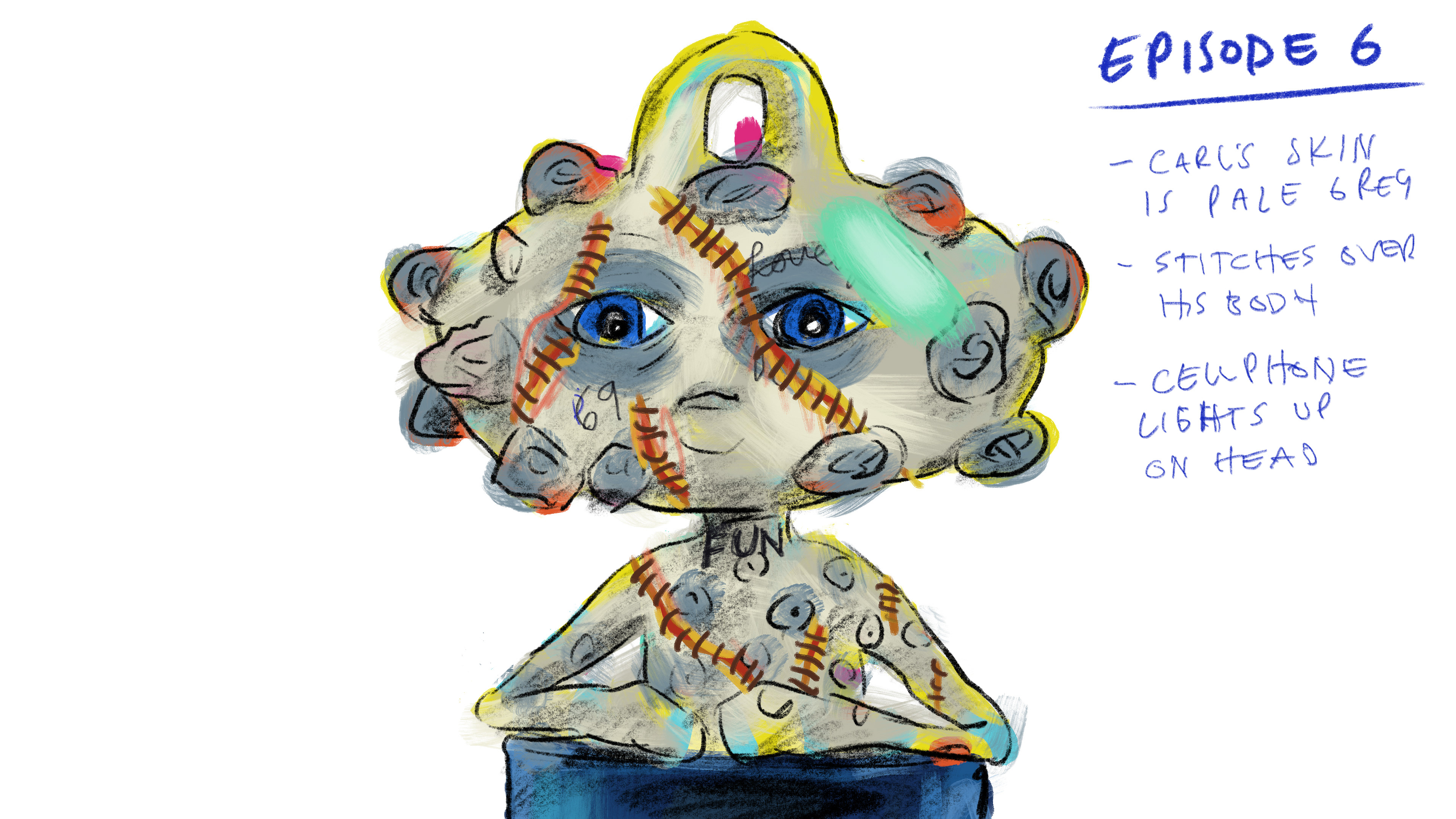 The slight rise and heavy fall of Carl: concept drawings.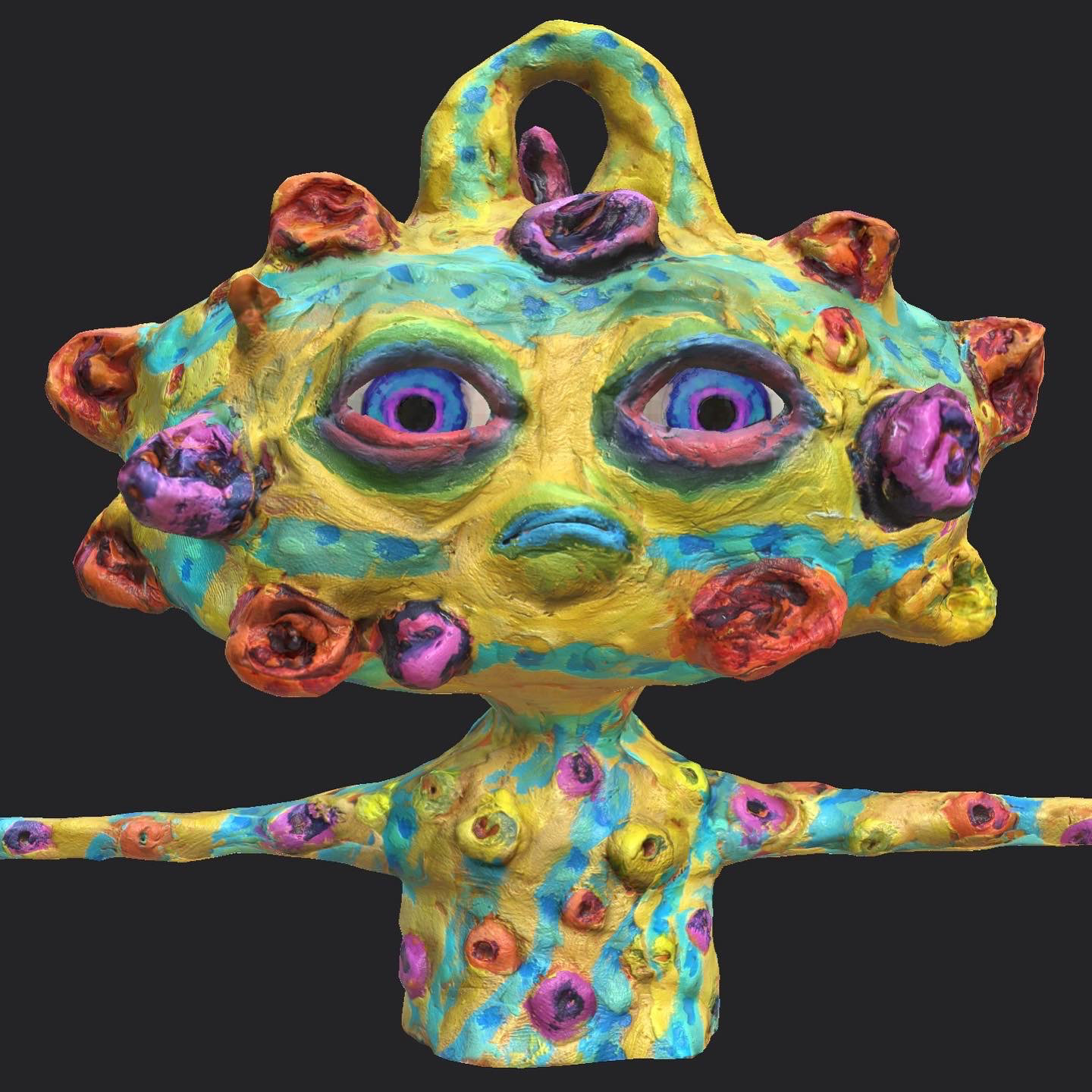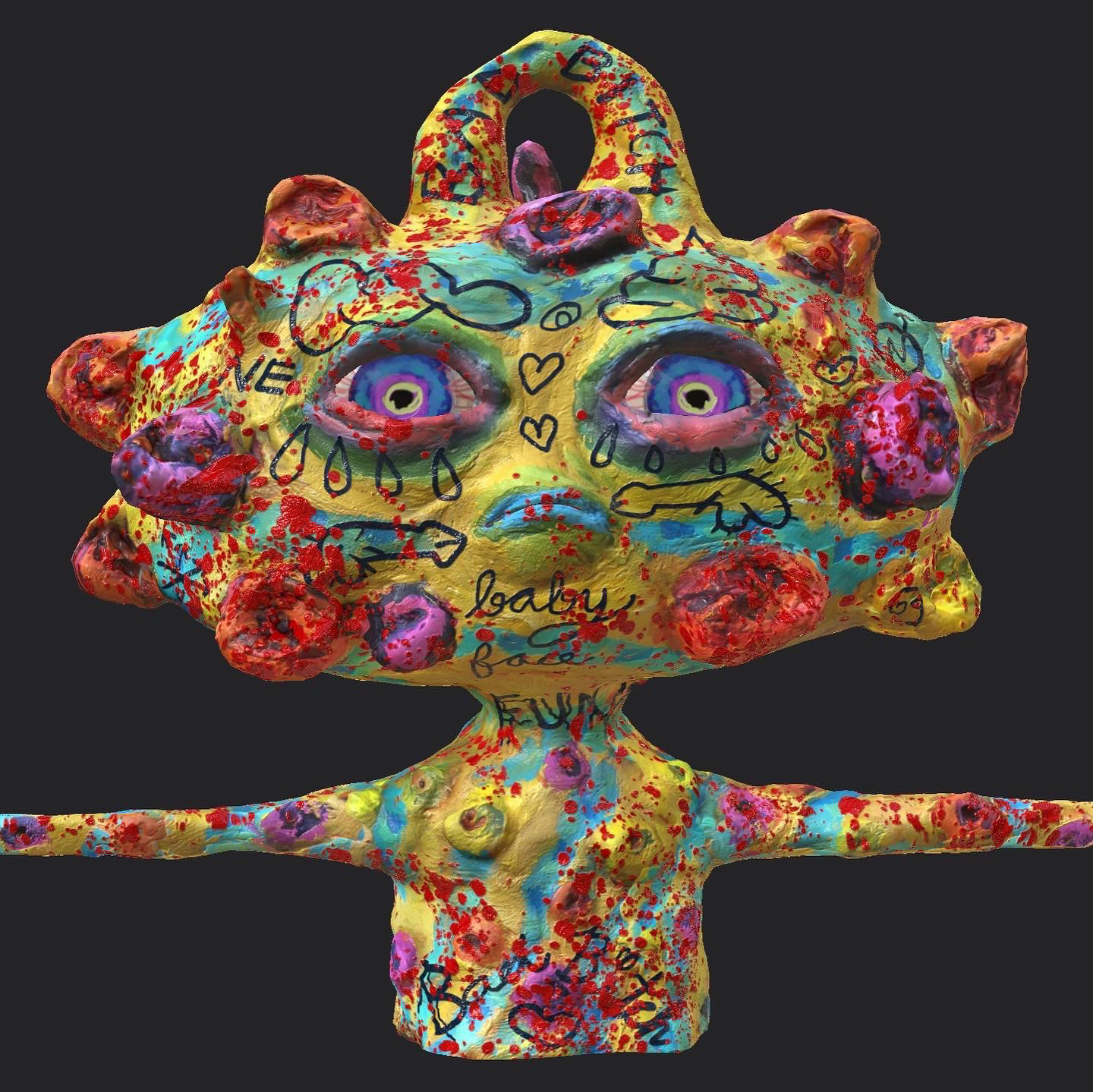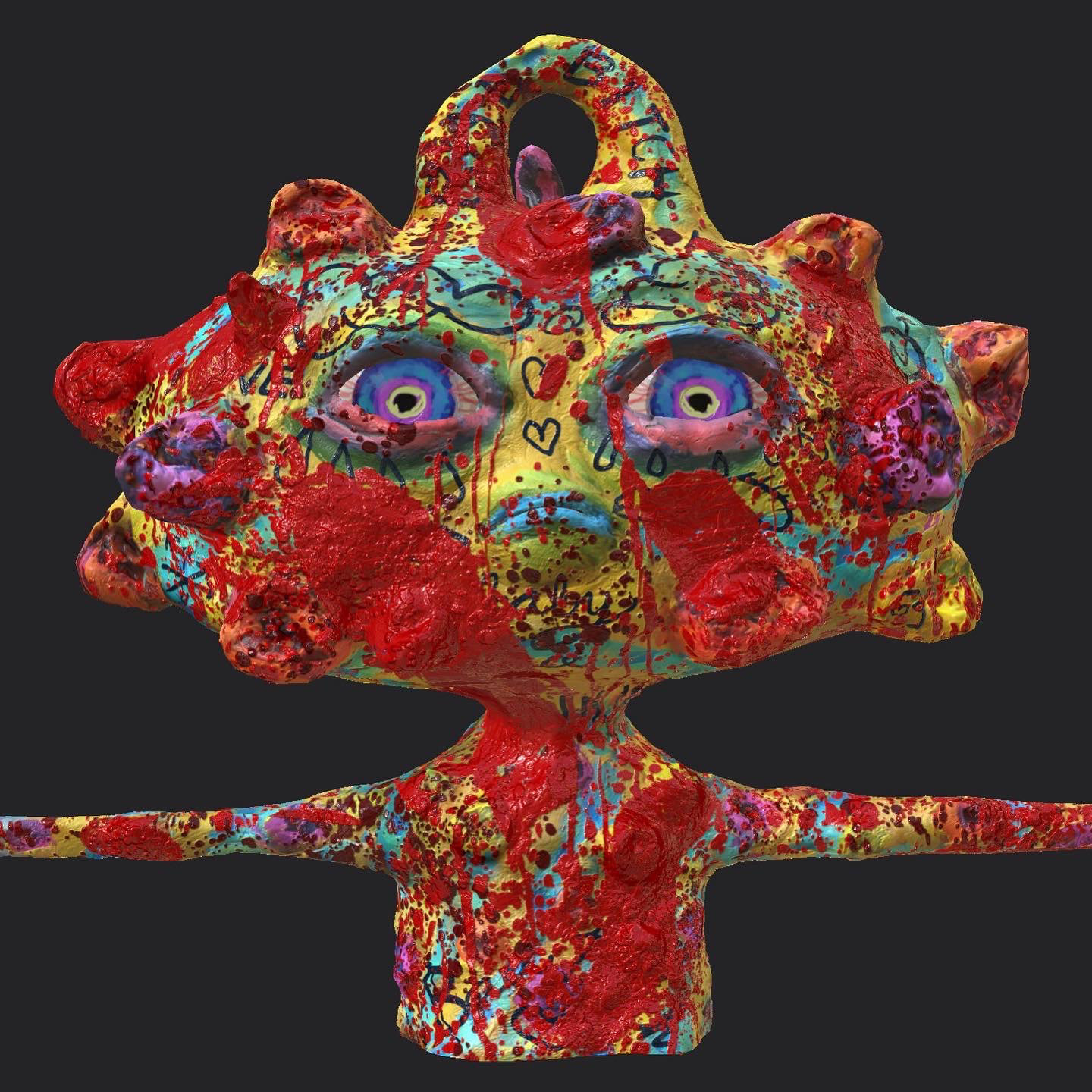 Final textures for the Stations of Carl.